Get Spooky With Saturday Morning Pancakes
Get Spooky With Saturday Morning Pancakes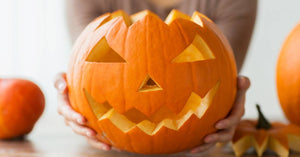 While September may mark the beginning of fall, we know the real reason everyone is psyched for the season. No, it isn't pumpkin spiced coffee or the colder weather, the real Slim Shady of this time of year is none other than Halloween! With creepy costumes and free candy 🍬, what's not to love? If you're already planning ways to celebrate October, then Saturday Morning Pancakes has just what you need to spread spooky vibes and tons of smiles.

Looking for hilarious holiday tee shirts, novelty tees, and shirts in general that will make you smile? Then stop by Saturday Morning Pancakes! Our shop is filled with shirts featuring some of your favorite punny sayings and references to the good ol' days of rap and hip hop (we're referring to the 90s, of course). Discover graphic tees that add joy to your life, and start shopping today! Getting ready for Halloween? Check out our Halloween holiday tee shirts to help you keep up the spirit all October long! 🎃
👻 Get Spooky With Saturday Morning Pancakes! 👻
Halloween is one of the best times of the year — who doesn't love dressing up and getting rewarded with candy? However, as moms ourselves, we understand the struggles that come with this fantastic holiday.

Starting at the beginning of October (sometimes earlier), your kids are already hounding you about going to the costume shop and picking out what they want to be that year. Sometimes this takes days and multiple trips to the store — you know kids, they have no idea what they want. Once you finally have the costumes, all of the necessary accessories, and you've spent way too much money on a costume that will most likely either A) Never be worn again B) Fall apart the moment your child steps out the door, or C) All of the above, Halloween is basically already knocking on your door yelling "TRICK OR TREAT!" It's an exhausting process, and at the end, you're left with nothing to show for it unless you want to spend a ridiculous amount on a costume for yourself — not likely.

That's where Saturday Morning Pancakes comes in handy. Our punny holiday tee shirts are not only hilarious, but they are also the perfect shirt or sweatshirt to wear while you're out trick-or-treating with your kids, at work, or even just spreading the spooky spirit throughout the month. As an added bonus, you'll be able to wear this shirt year after year! Still not convinced? Check out some of our Halloween favorites below!
100% That Witch Adult Unisex Tee
Are you a fan of the Halloween Classic Hocus Pocus? Let's be honest — who isn't?!? This hilarious graphic tee is just one of the Halloween tees that we have to offer this season. Featuring the three notorious witches from your favorite Halloween flick, this shirt will show everyone you know that you are 100% That Witch. Available in Autumn or Clay, this shirt is sure to spread a few smiles and even more laughs.
Seyonce Adult Unisex Tee
Everyone wants to be Queen B, and with this shirt, you can add a spooky vibe to
your favorite single lady. Now is the time of year where spirits are active and more and more people are trying to connect with the other side. 👻 This punny tee might not be able to help you connect with the dead, but it will connect you with other people who love your tee and want to know where they can get one of their own. 😉
So I Creep Adult Unisex Ghost Tee
When you've spent all of your time and energy on other things, and your Halloween wardrobe needs a little TLC, you need a shirt that will show your spooky side. Life is too short for boring clothes, and this shirt has so much to offer! Throwing it back to the 90s, this shirt is sure to be an instant favorite, especially given its spooky vibes and funky-fresh swagger.
Glow-In-The-Dark It's Tricky Adult Unisex Sweater
It's a toss-up of whether or not the weather will cooperate when Halloween finally rolls around, and most costumes aren't made with warmth and comfort in mind — we're looking at you, all adult women's costumes EVER. However, if you're opting not to spend money on a scandalous costume, then why not spend your money on a sweater that is not only cute and festive, but also pays tribute to the classic song by Run DMC? This sweater will be an instant classic at work, at a party, or even just lounging around the house. You'll also have the benefit of knowing that while other women may be freezing, you'll not only be warm, but you'll also glow in the dark!
Shop Saturday Morning Pancakes Now!
These are just a few of the holiday tee shirts that you can find at Saturday Morning Pancakes! Don't settle for boring clothes or cheaply made costumes that won't even make it through the night. Instead, check out our Halloween shirts to find punny sayings, 90s references, and a bunch of smiles. What are you waiting for? Start shopping now and represent your spooky side all October long!
Saturday Morning Pancakes